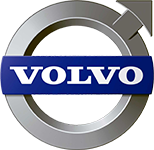 Volvo Repair & Maintenance
The versatility Volvo offers often ends up meaning that owners will have a vehicle for the long term they can be happy with. The key then, is to find a mechanic you trust to keep your car running for the long term. More and more repair shops are branching out and servicing all types of vehicles. These stores are competing for your business which makes you their most important asset. So the question then becomes how do you know who you can trust with your Volvo repair needs, and ultimately your safety on the road? Many shops are generally trained in automobiles but lack the specific knowledge that comes from working directly on a particular make and model. Knowing what a car is prone to and what problems typically arise in them goes a long way to being able to properly service them. It is also necessary that your shop has the equipment designated for your Volvo repair needs.
The Personal Touch You Need
Certified Auto is a locally owned business and has been a part of the Mound and Spring Park community for over 10 years. Our customer focused staff makes it their goal to treat our customers like family. They make sure you are getting everything you deserve. Your car repairs will be explained in detail, and you must give us the ok before doing anything that will cost you money. This transparent pricing means that you have the luxury of not worrying about hidden charges or extras showing up on your bill. Once we have your "OK", our team goes to work. Whether you wait in the shop or use our free local shuttle or loaner car programs, we will keep your repair from stopping your ability to live your life. So bring your Volvo to Certified Auto Repair today. Give us a chance to earn your trust, and we'll convert you to a life-long customer.
Benefits of Certified Auto Repair
Certified Auto Employs ASE Certified Technicians Only
Evening & Weekend Appointments Here are no Problem
Certified Auto's 2 Year/24,000 Mile Guarantee Ensures Our Work Lasts
Special Offers
Ask about our monthly specials or visit our coupons page to print your coupon. You can also sign up to receive exclusive offers and money saving tips to keep your vehicle safe for you and your passengers.
Cities where Our Customers Live
Spring Park MN                    Minnetonka, MN 
Minnetonka, Beach MN     Greenwood MN
Victoria MN                            Waconia, MN
Chanhassen, MN                  Chaska, MN
Hopkins, MN                          Navarre MN
Deephaven MN                      Excelsior MN
Tonka Bay MN                       Minnetrista MN
St Boni MN                              Orono Mn
Shorewood MN                      Wayzata MN
4700 Shoreline Drive

Spring Park MN 55384

Call or Text us at

(952) 471 0471
BOOK AN APPOINTMENT TODAY