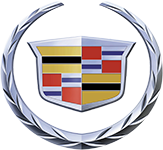 Cadillac Service & Repair
Owners of these highly sophisticated machines deserve the same level of attention and satisfaction in the repair shop they choose. Luxury car repairs and service typically have higher charges associated with them, and nobody wants to worry about whether or not the work is done correctly or, they are being overcharged. The challenge for most repair shops today, is keeping pace with the ever-changing advancements in the industry. Finding someone who is both properly trained, and current on industry technology is not as easy as you might think. Most general repair shops don't even have the proper diagnostic equipment to be able to correctly determine the scope of work necessary. It's tough to find time to research repair shops and find out which one is right. The dealership is an option, but often not the best one. Luckily, there is another option that meets your needs.
The Personal Touch You Deserve
Certified Auto Repair is the solution. We have 2 locations in the west metro area and are dedicated to our customers. All of the service technicians here are ASE Certified and go through ongoing training in their trade. They each have years of experience in the industry before they come to work with us. We work evenings and weekends so your Cadillac service can be done when it works best for you. We have diagnostic modules and specialty tools for your car. Our customer-centered, hassle free guarantee on most services and repairs means we proudly stand behind our work. It is our mission with every Cadillac service we do to put the customer first. Being locally owned gives us an advantage over national chains. Our ownership and staff live and work where you do, so we know the unique things Minnesota drivers face. You can schedule your Cadillac service appointment here on our site, by phone or in person. No matter how you do it, the Certified Auto Repair difference will be clear from start to finish.
Benefits of Certified Auto Repair
Certified Auto Employs ASE Certified Technicians Only
Evening & Weekend Appointments Here are no Problem
Certified Auto's 2 Year/24,000 Mile Guarantee Ensures Our Work Lasts
Special Offers
Ask about our monthly specials or visit our coupons page to print your coupon. You can also sign up to receive exclusive offers and money saving tips to keep your vehicle safe for you and your passengers.
Cities where Our Customers Live
Spring Park MN                    Minnetonka, MN 
Minnetonka, Beach MN     Greenwood MN
Victoria MN                            Waconia, MN
Chanhassen, MN                  Chaska, MN
Hopkins, MN                          Navarre MN
Deephaven MN                      Excelsior MN
Tonka Bay MN                       Minnetrista MN
St Boni MN                              Orono Mn
Shorewood MN                      Wayzata MN
4700 Shoreline Drive

Spring Park MN 55384

Call or Text us at

(952) 471 0471
BOOK AN APPOINTMENT TODAY