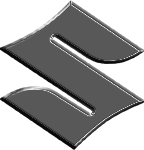 Suzuki Service & Repair
With the prevalence of Suzuki vehicles around, it is important to know that not all repair shops are the same. Some simply don't have the tools specific to Suzuki products and others don't have enough experience working directly on them to perform quality Suzuki service. Nothing is worse than not being 100% confident in your repair shop. Needing work or repairs done can already be stressful enough without any added worry. It is important to know upfront just how qualified and knowledgeable your shop is. The best combination of price, workmanship and time can be elusive.
The Personal Touch You Deserve
That is not the case with Certified Auto Repair though. We are your local shop that has everything you need for peace of mind. We employ only ASE Certified mechanics. The assurance that comes with that is priceless. We stand behind our work with a robust guarantee on parts & labor for repairs and service jobs. Our shops possess specialized tools, and Suzuki specific diagnostic equipment so that we can get to the root of whatever the problem is fast, which saves you both time and money. The feeling of knowing that you are important to us is noticeable from the very first handshake. We are owned locally, and that means we live where you live. At Certified, we understand the demands on your busy life better than large national chains, and the difference is easy to feel. Our customer service professionals will sit down with you and explain absolutely everything related to your Suzuki service. Click over to our appointments page, stop in, or call Certified Auto today to see what we can do for you and your Suzuki.
Benefits of Certified Auto Repair
Certified Auto Employs ASE Certified Technicians Only
Evening & Weekend Appointments Here are no Problem
Certified Auto's 2 Year/24,000 Mile Guarantee Ensures Our Work Lasts
Special Offers
Ask about our monthly specials or visit our coupons page to print your coupon. You can also sign up to receive exclusive offers and money saving tips to keep your vehicle safe for you and your passengers.
Cities where Our Customers Live
Spring Park MN                    Minnetonka, MN 
Minnetonka, Beach MN     Greenwood MN
Victoria MN                            Waconia, MN
Chanhassen, MN                  Chaska, MN
Hopkins, MN                          Navarre MN
Deephaven MN                      Excelsior MN
Tonka Bay MN                       Minnetrista MN
St Boni MN                              Orono Mn
Shorewood MN                      Wayzata MN
4700 Shoreline Drive

Spring Park MN 55384

Call or Text us at

(952) 471 0471
BOOK AN APPOINTMENT TODAY