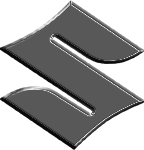 Spring Park's best
Suzuki service center
: Make your car roar again
It's no fun when something fails in your Suzuki and makes you end up on the roadside. But don't worry. At Certified Auto Repair, we service many brands, and you can certainly call us a Suzuki repair shop. Our diagnostics radars are on, so bring your set of wheels for a professional service.
Is it about squeals or rattling noise coming as you drive? Has your Suzuki become tough to handle or started consuming more fuel than ever? What is now a thorn in your motorist side will be gone once you make it to Certified Auto Repair. We can do an array of Suzuki auto repairs in Spring Park, Minnesota, including those associated with the fuel system, engine, transmission, brakes, and wheels. We can also provide new genuine Suzuki parts if your car needs them.
Is your Suzuki due for regular maintenance? We can do that, too. From engine diagnostics to simple oil changes, our mechanics can tick all the boxes on your scheduled maintenance list. Whether you own a Suzuki passenger car or an off-roader, we'll make sure your vehicle can go as smoothly as possible.
Why get a
Suzuki car service
with us?
If you're at a crossroads between going to a dealership or Certified Auto Repair, here's some food for thought:
We are local

. You can find our

Suzuki mechanic shop

in Spring Park, Minnesota, operated by local people. We are conveniently located at 4700 Shoreline Drive, so you don't have to drive miles away from your home to have your car serviced at a dealership.

We have high standards

. They are backed by ASE certification and factory training behind all our

independent Suzuki specialists

. When you get your car serviced here, you're also provided with a Certified Auto Repair warranty covering any issues for 2 years or 24,000 miles.

We charge less

. Even some basic Suzuki maintenance jobs can cost you hundreds of dollars at a dealership. And they will never cost you that much with us. We'll go over the prices in advance, so you know what you'll be charged for every job we perform.

We excel at diagnostics

. With our techs, you can be sure nothing goes unnoticed and unfixed. Our mechanics will check your car with specialized

Suzuki diagnostic

equipment and approved tools.

We can do it faster

. Our lines are shorter than at a dealership. That means we can carry out any

Suzuki car service

and get you back behind the wheel faster.
Flexible appointments do exist
Can't fit a car service for your Suzuki into your 9-to-5 schedule? Well, you don't have to. We can always find time for your vehicle late in the evening or on weekends. Just let us know when you need it in advance.
You can also request a loaner vehicle to drive until your own car is ready to be picked up. Certified Auto Repair is the most convenient way to get Suzuki repairs in MN!
4700 Shoreline Drive

Spring Park MN 55384

Call or Text us at

(952) 471 0471
BOOK AN APPOINTMENT TODAY