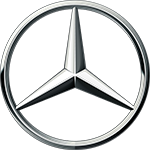 Mercedes Benz Service & Repair
When it comes to a Mercedes-Benz, owners of these top-end luxury vehicles around the world drive their vehicles with pride. This same sense of pride is what should be considered when deciding what auto mechanic to bring your Mercedes Benz service needs. Owners need a local option outside of the dealership that is reputable and reasonably priced. Even the very tool needed to diagnose what is wrong and get proper readings from the computer is both expensive and rare. You should have the same confidence about your auto shop as you do in your Mercedes. Only the best, most highly trained professionals are qualified to service your vehicle and finding that mechanic can be a task.
The Personal Touch You Need
In the Twin Cities, there are more options than just going and paying the dealership rates for your luxury car repairs. Certified Auto Repair is conveniently located in the western metro area with 2 locations; one in Mound and one in Spring Park. We have a specific diagnostic computer for Mercedes-Benz vehicles and our team is properly trained in all the specialty tools required. We are both AAA Approved and employ only ASE Certified mechanics. Their years of experience and knowledge ensure we get you back on the road fast, and the repair work is done right the first time. We are locally owned and not just part of a national chain, so we can offer turnaround times and rates that even the dealership can't in most cases. With several convenient appointment options and constantly fresh deals and specials, we work around your busy life. Schedule online, call, or stop in today and see just what makes our Mercedes Benz service different.
Benefits of Certified Auto Repair
Certified Auto Employs ASE Certified Technicians Only
Evening & Weekend Appointments Here are no Problem
Certified Auto's 2 Year/24,000 Mile Guarantee Ensures Our Work Lasts
Special Offers
Ask about our monthly specials or visit our coupons page to print your coupon. You can also sign up to receive exclusive offers and money saving tips to keep your vehicle safe for you and your passengers.
Cities where Our Customers Live
Spring Park MN                    Minnetonka, MN 
Minnetonka, Beach MN     Greenwood MN
Victoria MN                            Waconia, MN
Chanhassen, MN                  Chaska, MN
Hopkins, MN                          Navarre MN
Deephaven MN                      Excelsior MN
Tonka Bay MN                       Minnetrista MN
St Boni MN                              Orono Mn
Shorewood MN                      Wayzata MN
4700 Shoreline Drive

Spring Park MN 55384

Call or Text us at

(952) 471 0471
BOOK AN APPOINTMENT TODAY