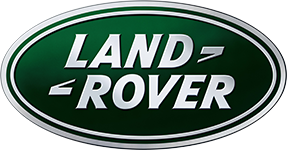 Qualified service, repairs, and

maintenance on Land Rovers
Do you own a Land Rover? The ultimate British pride and joy, this brand has lots of vehicles to make the heart of a Land Rover fan beat faster. But when it comes to repairs and maintenance, servicing your car can sometimes be an ordeal. Fortunately, Certified Auto Repair runs a fully equipped Land Rover repair shop to keep your Landy running without extra expenses.
Our tools and software come from the Land Rover factories. With them, our mechanics can perform all servicing and repair jobs on your vehicle, regardless of the manufacture date and model.
Finding a repair shop for Land Rover maintenance in Minnesota isn't easy. Or is it? Bring your Landy to Certified Auto Repair and enjoy service excellence for engine checks, fluid top-ups, repairs, and other jobs.
Independent Land Rover specialists near me
Accurate diagnosis means everything in medicine. The same applies to car repairs, servicing, and maintenance. Tired of being bombarded with the excuses of specialists who can't fix your Landy? Certified Auto Repair can perform any Land Rover jobs, regardless of the damage or problems your vehicle comes with. We also provide you with a 24,000-mile or 2-year guarantee covering our work.
Preventive maintenance on Land Rovers is what we've been doing for the last 10 years. We provide a full range of services, from engine checks and computer diagnostics to body repairs. Certified Auto Repair is the only place for your Land Rover to be, whether your service is due or your A/C doesn't work well.
Making your Land Rover as good as new for a reasonable price
If you've already visited other repair shops and got nothing but terrifying bills, it's time to set 4700 Shoreline Drive into your car's navigation system. Or contact us to schedule your Land Rover service, repair, or maintenance at your earliest convenience. 
Our ASE-certified Land Rover mechanics can fix any issue your Landy has. We are ready to work day and night to service your car within the shortest deadlines. Need to have it serviced on weekends? No problem. Our technicians can be there when it works for you.
No eyebrow raised with Certified Auto Repair. We'll break down the cost of fixing or servicing your Landy as soon as you make your way to our repair shop. It's always about budget Land Rover repairs in Spring Park, MN!
4700 Shoreline Drive

Spring Park MN 55384

Call or Text us at

(952) 471 0471
BOOK AN APPOINTMENT TODAY