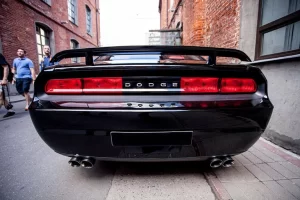 If you own a
Dodge car
, it's important to find a reputable auto shop that you can trust. There are a few things to look for when finding the right Dodge repair shop, such as ASE-certified technicians, fair pricing, and a good warranty.
With so many choices out there, it can be tricky to know where to take your business. However, by doing some research and reading reviews, you can find the perfect place for all of your Dodge repair needs.
Find A Dodge Repair Shop You Can Trust
When Dodge owners are in need of repairs, it is essential to locate a reliable Dodge repair shop in Spring Park, MN that can be trusted. An experienced technician will provide
quality services and use genuine Dodge parts
, offering warranty options as well as competitive prices.
Trustworthy Dodge repair shops will have an open dialogue with their customers and provide detailed descriptions of the work they plan to perform. It is important to choose a Dodge repair shop near you that is qualified and knowledgeable, ensuring the job is done properly without any miscalculations or shortcuts that could lead to further issues down the road.
Read Online Reviews
When it's time to get your vehicle repaired , it is important to find the most qualified auto shop. One way to do this is by researching online reviews about various Dodge repair shops in your area.
Reading reviews from previous customers can give you essential information about pricing, expertise, customer service, and more- allowing you to make an informed decision about which shop will
provide the best Dodge repair job
for your needs. Shopping around does not have to be difficult or time-consuming with ample online tools available at your fingertips.
Ask About Pricing and Availability
After researching auto mechanics in your area, calling up potential shops is the best way to determine their pricing and availability. It can be helpful to write down any questions you have ahead of time so that nothing is forgotten during the call. Understanding what each shop offers and how much they charge are both key components in making an informed decision.
Don't shy away from asking additional questions. Auto mechanics should be knowledgeable and willing to provide an answer regarding any auto-related inquiries you may have. After all, it's essential to entrust a qualified auto mechanic with your vehicle when having repairs or maintenance done.
Ask Around For Personal Recommendations From Friends or Family
When it comes to auto shops, it's always best to do your research and arm yourself with knowledge. One of the best ways to ensure you are picking a good auto shop is to ask around for personal recommendations from friends or family. 
This will allow you to hear firsthand experiences and make an informed decision on which shop is right for your needs. Personalized recommendations can provide you with comfort in knowing that your vehicle is being taken care of by professionals who provide quality work.
Visit The Auto Shop
When narrowing down Dodge repair shop options, it is important to take your car in for an estimate and assess the level of customer service. By doing this, you can feel confident that you are receiving reliable information along with top-notch repairs. Not only will you have assurance knowing that your Dodge will be well taken care of, but it will also give you peace of mind that the shop you've chosen will provide you with quality service.
Make An Informed Decision
When it comes to auto repair shops, making an informed decision is essential. Do your research, ask around for recommendations, and read up on any reviews to be sure you're getting the most reliable service you can.
By ensuring that you trust the auto repair shop when it comes time to make a decision and get your car looking and functioning at its best, you can rest assured knowing that your auto repair needs have been taken care of in a timely and professional manner.
Key Takeaways
With so many Dodge repair shops out there, it can be hard to know which one to choose. Here are a few things you need to remember.
Tip #1: Your research is key to finding a reputable shop that you can trust with your repairs and maintenance needs.
Tip #2: Take the time to read online reviews, ask for personal recommendations, call for pricing and availability, and take your car in for an estimate to get a sense of how the shop treats you.
Tip #3: When you've done your research and have all the information available, you'll be able to make an informed decision on which Dodge repair shop fits your needs best. 
And if you're ready to put your vehicle in the hands of experts right away, call our specialized team at Certified Auto Repair now and
trust us with all your auto needs
.